Hybrid Clinical Trials: The Shift to Decentralization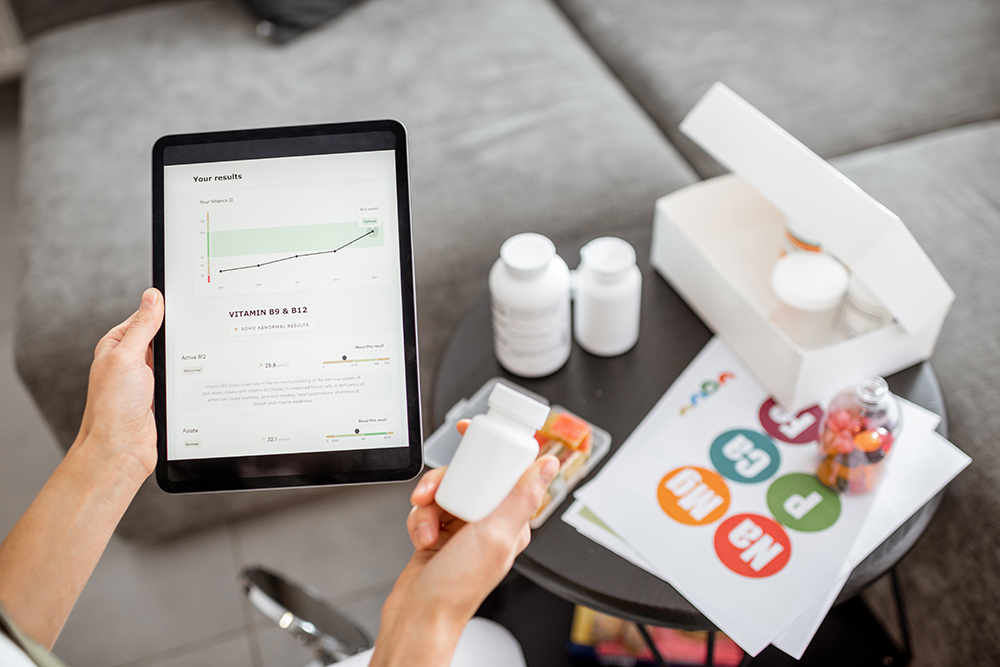 Hybrid clinical trials make clinical research more efficient, more engaging, and more successful. Check to see if a hybrid approach is feasible for your upcoming research. Hybrid clinical trials allow a sponsor and even a clinical research organization like Veristat to use decentralized clinical trial (DCT) features in study designs. Sponsors have taken notice of these innovative trial designs because of the tremendous flexibility they provide. The increased interest in hybrid trials among organizations has led to a shift in the market. Hybrid clinical trials are advantageous for both trial sponsors and participants. In this article, we'll discuss three ways that DCT integration into hybrid models facilitates better clinical research and new forms of healthcare innovation.
Therapeutic areas
Hybrid clinical trials across therapeutic areas are helpful for studies with hard-to-recruit patient groups or those facing frequent site visits. Patients can now complete some research tasks, which were previously undertaken in clinics, from the convenience of their own homes. When in-person medical supervision is required, combining traditional and digital trial elements can better meet the demands of patients and sponsors. Recent research reveals that hybrid trials are more common in metabolic and central nervous system disorders. Hybrid trials are also strong in genetic illnesses, cardiovascular, and respiratory therapies.
Desired endpoints
Hybrid trials allow sponsors more leeway in how they pursue research objectives. Sponsors can select which decentralized clinical trials or traditional components are suitable for capturing accurate outcomes—digitally or on-site—using a modular study design approach, which helps achieve accurate endpoints. A modular, hybrid research design allows sponsors to use remote outcomes capture using digital instruments (ePerfO), on-site outcomes capture (ClinRO, eClinRO), or both to meet desired objectives. For example, a healthcare practitioner (HCP) can measure a vital sign, like blood pressure, from a distance at the end of a needed visit. However, in a hybrid approach, patients' home blood pressure measurements might be taken using digital devices. For each protocol, you should consider the pros and cons of traditional versus digital results and endpoints.
Industry sectors
In the same manner that different therapeutic areas use various hybrid model iterations, certain industry sectors seem to have a higher tendency to use particular hybrid configurations. In consumer health, where safety risks are typically lower, not only has there been faster adoption of hybrid models, but there's also been greater readiness to incorporate remote aspects throughout a greater proportion of study stages. A typical consumer health study could include remote participant recruitment and consent, as well as ePRO and remote device use. Digital therapeutics companies are another noteworthy example of hybrid model selection. Researchers in this field have an easier time incorporating remote data collection alternatives due to the digitized nature of the products they are creating. For instance, they can seamlessly integrate their technology with a DCT platform and EDC to collect device usage and compliance data as patients use digital therapy without interrupting their workflow. Pharmaceutical corporations, on the other hand, have traditionally used more site-centric strategies in their trials. Even in these circumstances, hybrid components can lessen the patient burden.
The degree of decentralization in hybrid clinical trials varies. When executed properly, a hybrid paradigm can boost efficiency, participant involvement, and trial outcomes. As a result, the time it takes to get medicine to market is reduced, allowing for more timely treatment of those in need.