Sun Equipment Inventory – Telehandler Forklifts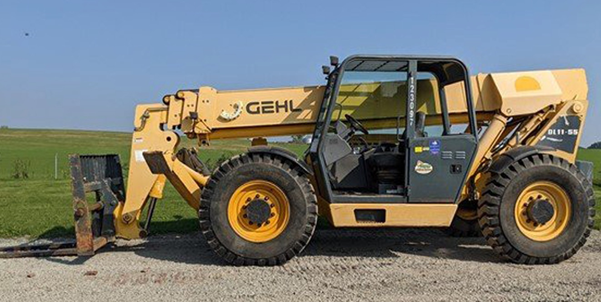 Sun Equipment is National Leader in Telehandler Forklifts Sales
A hydraulically controlled telescopic or Telehandler Forklifts or telescopic handler is a telescopic boom with a lifting attachment. It can be compared to a crane. These are made use of in agriculture, manufacturing, and construction.
Warehouses make use of them. Forklifts are fitted with forks that move the load up and down and must be driven to carry the load at different locations. On the other hand, Telehandler forklifts shift the load forward and backward once fitted with various attachments like hooks, scoops, carriage pallets, forks, and buckets without moving the base.
What are Telehandler Forklifts?
Telehandler forklifts carry counterweights in the back. This prevents tip-over when a telescopic forklift operator takes a load. The rear boom is like a lever. Sun equipment maintains a huge inventory of any size, shape, or color.
Telescopic operators must undergo a safety certification training program. This training emphasizes operation and safety for an efficient work scene. An untrained operator is likely to make a mistake. An accident can seriously injure or die from injury.
Benefits of using Telehandler Forklifts!
The main benefits of using telehandler forklifts are listed below. Let's have a look:
Heavy lifting with the correct attachment: The machine can move diagonally and access odd angles. Thus, maneuverability is possible in confined spaces.
Adaptability: Telescopic boom and other attachments add to its flexibility.
On and off-road four-wheel-drive: This feature permits it to function on and off the road. The sturdy tires can carry and lift a heavy load on rough surfaces and construction sites. The four-wheel-drive telehandler model helps it to work on uneven surfaces.
Optimum safety: Enhanced safety of human life provided only the specified weight and heights are lifted. This will prevent fatality. The manufacturer specifies the weights and measurements.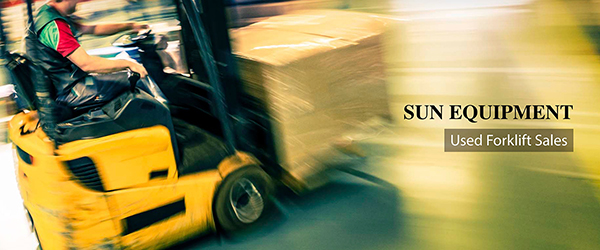 The telehandler models vary in size from very compact to high load-bearing ones. Each has a specific work function in weights and heights. The super-compact can, for instance, lift altitudes between 3.3 to 5.6 meters. The manufacturers inform the specifications.
Used Telehandler Forklifts at Sun Equipment!
The Sun's extensive inventory has equipment that fits most job functions in business. Sun Equipment has been associated with hundreds of customers over the years. The company has given the best deals.
Their publicity comes from satisfied customers and referrals. The equipment is priced fairly, and the machine is in good condition. There is credit available for the new purchase.
Sun Equipment assures its clients that problem-ridden machinery is discarded at the entry level. Only good quality equipment reaches their showrooms and warehouses. The inventory often alters because of the company's cost structure.
The company inventory has enough choices in size, shape, and color. If a customer cannot locate what he is searching for, then the company's customer care can be easily contacted. They will give you a tour of our monthly special.
Conclusion!
Are you in search of the best deal when it comes to Telehandler forklifts? If yes, then you must contact Sun's website: https://www.sunequipment.com/.